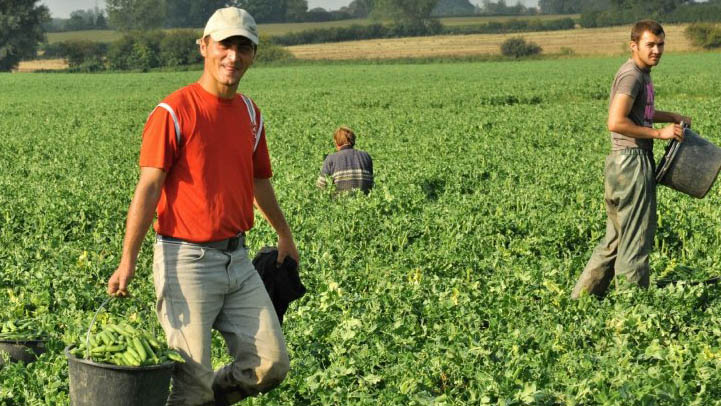 How to pick green peas
The pea picking is done in lines
and the pickers work at their own speed. The picking of the pods must be done very gently, one by one, to avoid marks and wounds on the surface. Destroying of the plants must also be avoided. Sometimes the peas are picked again a few days later. Only useful peas are to be picked.
The green peas are collected in buckets
and must be without leaves, stems or bad peas. Immediately after picking the peas are carried to the packing trailer. At the trailer the peas are turned gently into boxes and scaled to ensure the right amount.
A label
with your bar code number is put on each box and the boxes are then put on a conveyor which takes them into the packing trailer. Your picking will be registered by scanning of your personal bar code given to you at your arrival. It is very important that you put your barcode label and the boxes in the right position to ensure the registration. You will be fully instructed about the procedures.