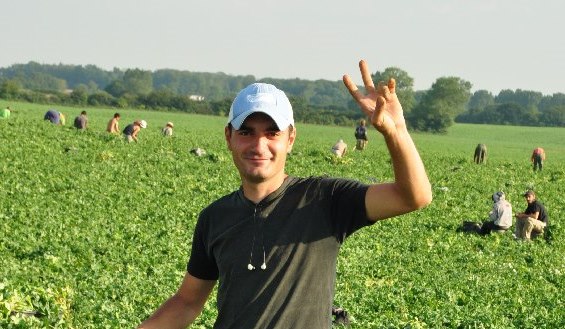 We have 300 vacancies to be filled in 2020
30 Apr 2020
We have 300 vacancies to be filled in 2020 – so don´t hesitate to apply.
Most of them are for pea picking. But we also have vacancies for managing, supervision, tractor- truck- and bus driving, packing operation, administration and many other kinds of jobs.
So if you have the skills and the attitude – we have the job
Job description
Pea picking is piece work and you have to be able to motivate yourself.

You will be working and living in an international community with great opportunities for development of your personal skills for working, socializing and influencing upon your own situation.
You will be challenged to develop other kind of skills you might possess. Some of the pickers are working partly truck-, bus- or tractor driving, administration work, packing operation, different kind of crafts and some are working as supervisor and manager of different functions in the company.
You will be working in a company that meets high values of human respect, democratic participation, responsibility and consideration in mutual confidence.
In Greenpeas you are not working in a traditional way – In Greenpeas you are working with yourselves.
Requirements
Ability to motivate yourselves for piece work.
Physical work in all kind of weather.
Previous experience in agriculture work– advantage
Tolerant and respectful of all your colleagues in the team.
Honest, reliable and responsible in all your actions.
Making an effort to develop your own skills
Attitude to contribute in a positive way to the team.
Language
English in a medium level.
Working program
6 days per week, with an average of about 30-40 working hours.
Starting early in the morning until about noon.